Riggall Bows
Custom Bows for Classic or Period Stringed Instruments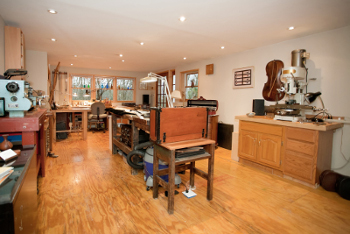 Welcome! Here you will find some basic information concerning my training and work history, my bow making, other services offered and contact info.
Thanks for visiting. I hope to hear from you.
Rick Riggall
IMPORTANT NOTE: I am not accepting bows for rehair or restoration while I close down my shop in Drums, Pennsylvania and prepare to relocate back to the greater Philadelphia region. I expect my shop to be functioning again early this coming Fall. I will post my new address and phone number on my website as soon as possible. I look forward to many old friends visiting me in my new location.